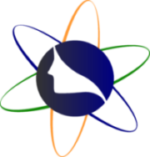 Women in STEM:
Vanguards of India@75
We have compiled this special publication/compendium as the Content and Marketing partner of Confederation of Indian Industry (CII) to showcase the success stories and achievements of 125 women luminaries who have made a significant mark in the arena of Science, Technology, Engineering and Mathematics (STEM). These women include academicians, researchers, policymakers, business strategists, tech leaders, entrepreneurs, innovators and pioneers with technology and skills necessary for a better future. This edition will pave the way in inspiring and guiding next-gen women who wish to make a career in STEM and want to be in leadership roles.
In the wake of India celebrating 'Azadi ka Amrit Mahotsav' at India@75, this compendium was launched at the CII Women in STEM Summit held in July 2022 by Prof. Ajay Sood, Principal Scientific Adviser to the Government of India.
DICABeR Brochure
A brochure for DBT-ICGEB Centre for Advanced BioEnergy Research, International Centre for Genetic Engineering and Biotechnology (ICGEB). The aim is to showcase the strengths, vision, achievements, success stories and distinctiveness of the institution and highlighting impact of research being conducted and breakthroughs. This special publication will help in seeking funding, technology transfer partners, recognition of efforts and open up new avenues.
DBT-BIRAC Innovators Compendium
Compiled and Published the first DBT-BIRAC Innovators Compendium and Research based Impact Assessment report- A special compendium of all the companies funded under the Biotechnology Industry Research Assistance Council schemes (BIPP and SBIRI) and Impact Assessment report to capture the outcome of funding from Department of Biotechnology (DBT), Ministry of Science & Technology, Government of India