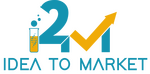 Stimulating AgriTech Innovations
Investments in India's agritech sector have reportedly doubled, fuelling innovations in that industry and enabling traditional farming operations to be digitised and optimised. This has fostered adoption of climate-smart farming solutions. The pandemic also offered a boost to the agritech ecosystem, with special government grants for scaling up R&D and rejuvenating the cooperative movement for addressing problems of small farm holders.
This edition showcases agritech innovations in Agritech & Agri-Biologicals; Post-Harvest & Supply Chain Technology; Veterinary & Aquaculture; Waste to Value; and Nutraceuticals & Fortified Agriproducts. It shares insights from agritech experts, policymakers, government representatives, incubator professionals and corporate leaders. The booklet also has an article on the possible genomics solutions in the Indian agritech sector.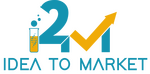 Fostering Emerging Tech
for COVID Care
This special edition showcases 28 start-ups and companies that have developed innovative tech solutions and products for management of COVID-19 and beyond. The innovations are presented in three categories: Diagnosis; Monitoring; Hygiene, PPE, Logistics and Intubation. Aim is to create a smoother and productive ecosystem for health-tech startups.
The booklet also carries insights from key opinion leaders associated with the sector who give a run-through of the health-tech landscape in the country and COVID-specific issues, and discuss problems and potential solutions. Brief information on India's genome sequencing initiative INSACOG is presented as well.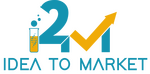 Cultivating Innovation in Assistive Technologies
It focused on helping social entrepreneurs and tech start-ups that are developing innovative assistive technologies and products for persons with disabilities (PWDs). The objective of this special edition is to address key challenges and overcome obstacles in commercialization of innovative products and raise the reach of assistive products to end users. It will serve as a vehicle to create considerable traction within the target market in India and abroad.
It was launched at the Global Bio-India Summit in March 2021. It is appreciated by the World Health Organization headquarters.