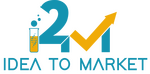 Fostering Emerging Tech for COVID Care
This special edition showcases 28 start-ups and companies that have developed innovative tech solutions and products for management of COVID-19 and beyond. The innovations are presented in three categories: Diagnosis; Monitoring; Hygiene, PPE, Logistics and Intubation. Aim is to create a smoother and productive ecosystem for health-tech startups.
The booklet also carries insights from key opinion leaders associated with the sector who give a run-through of the health-tech landscape in the country and COVID-specific issues, and discuss problems and potential solutions. Brief information on India's genome sequencing initiative INSACOG is presented as well.